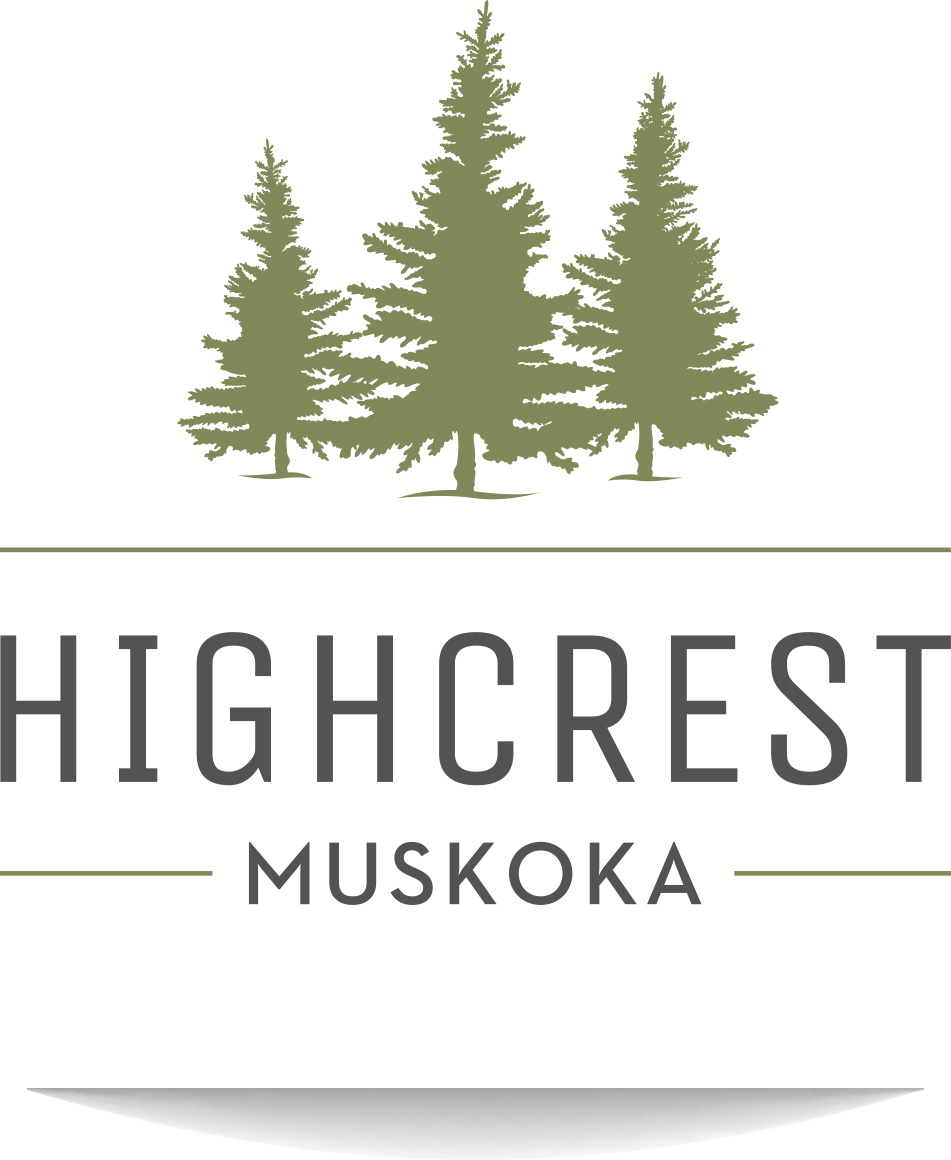 Luxury Condos at Highcrest
The Condominium buildings at Highcrest are not your average condo. Both inside and outside you will find a considerate use of natural materials. The application of modern technology and building practices provides a safe, efficient, and beautiful space for living.
With an aim to creating serenity and happiness for all community members, every unit will have plenty of fresh air and daylight. Through an open window we can hear nature. The sounds of rain, wind or birds singing, connect us to the seasons and weather. Connect with Natural Muskoka and open windows whenever possible and let fresh air in.
With every condo you will have an outdoor space for your exclusive use. Large glass doors accessing your balcony can blur the lines between outside and inside, assisting your connection to the natural world.
For those seeking social activities, there are several community spaces incorporated in the building. Gather for coffee in the courtyard, meet for tai chi on the large lawn, or feel like you're amongst the treetops with a community rooftop patio.
Paying as much attention to the indoor spaces as the outdoor, Highcrest condominiums will boast a large gathering room for meetings or parties, and fitness area for keeping active during inclement weather.
With a variety of unit sizes, and floorplan options there is something for anyone that feels Highcrest is where they would like to create their new home.