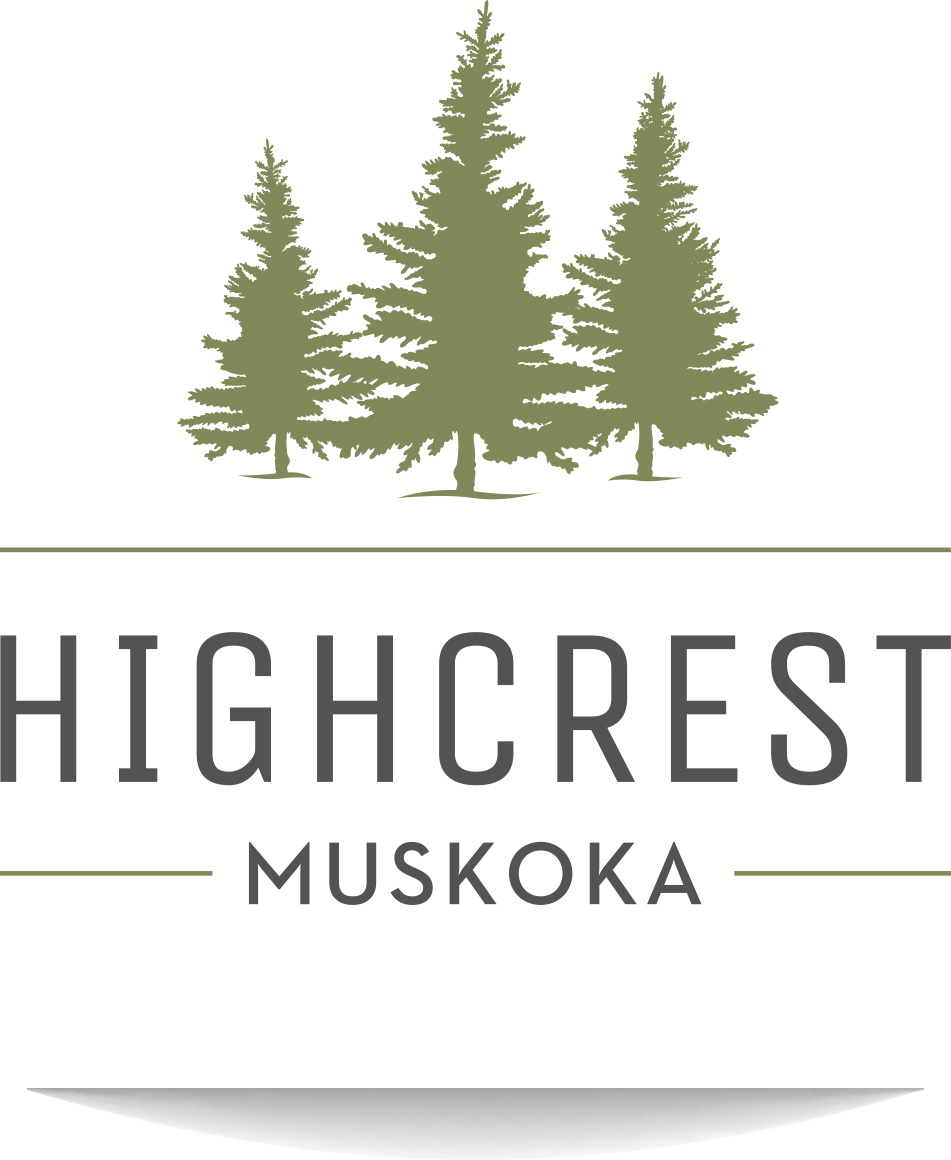 Bungalow Towns & Luxury Condos in Huntsville
Creativity and quality meet in Huntsville's newest unique community for active adults.  Incorporating the elements of nature into the finishing touches, and blurring the lines between inside and out, Highcrest is more than just another townhome development.
Keen to produce a unique community specifically designed to promote overall wellbeing, Edgewood Homes has spent the past 2 years finessing the details and finishing touches for Highcrest.
Understanding that nature positively impacts our cognitive systems and is shown to improve our psychological and physiological health.  Edgewood uses natural resources to create a sense of harmony between modern architecture and the natural world.
Using thoughtful concepts including a love of nature, lifestyle balance, and overall good health, Edgewood Homes has prioritized the details to create a transitional living community unlike anything else in Muskoka. Dedicated walking trail, outdoor fitness equipment, and beautifully landscaped 'destinations' add life and activity to every day.
Instead of fighting the natural landscape, community elevations and hardscapes have been influenced by the features of Muskoka.   Many of the townhomes feel as though they've been nestled into the landscape, and others provide decks amongst the treetops.
As a commitment to the respectful preservation of the original homestead, where possible stone and trees from the development site have been incorporated into the finishing details, and mature local trees will be spade into the common areas to add the local connections.
See yourself here at Highcrest, where a bench is not just a bench, it's a gym, a gathering place, or perhaps just your favourite spot.